To change MailBluster account email address, please follow these steps:
1. Sign in to MailBluster using your current Email address(1) and Password(2) or Sign in with Google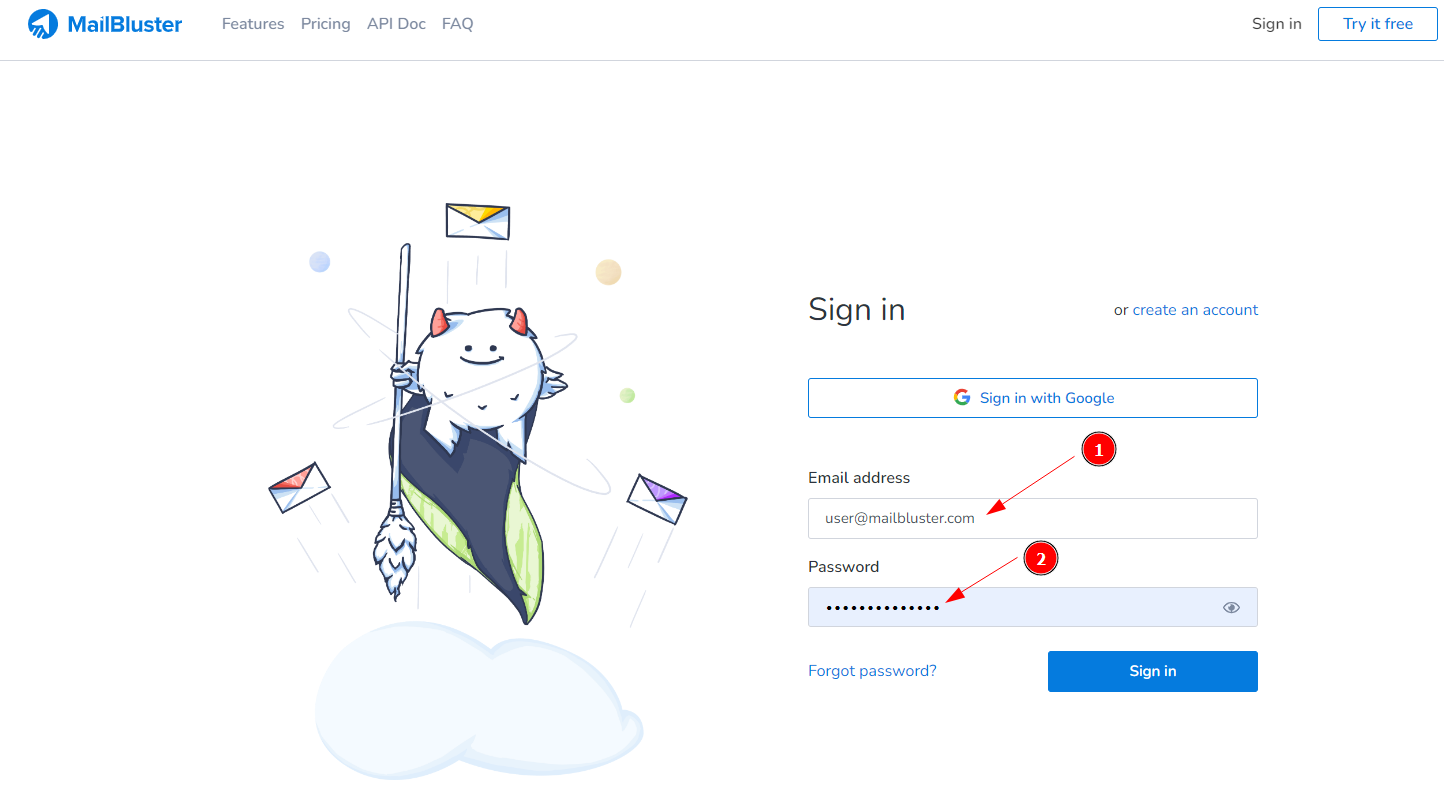 2. Click on your Your name > Profile settings

3. Replace your current Email Address (1) with a new one. Then click Update email (2) button.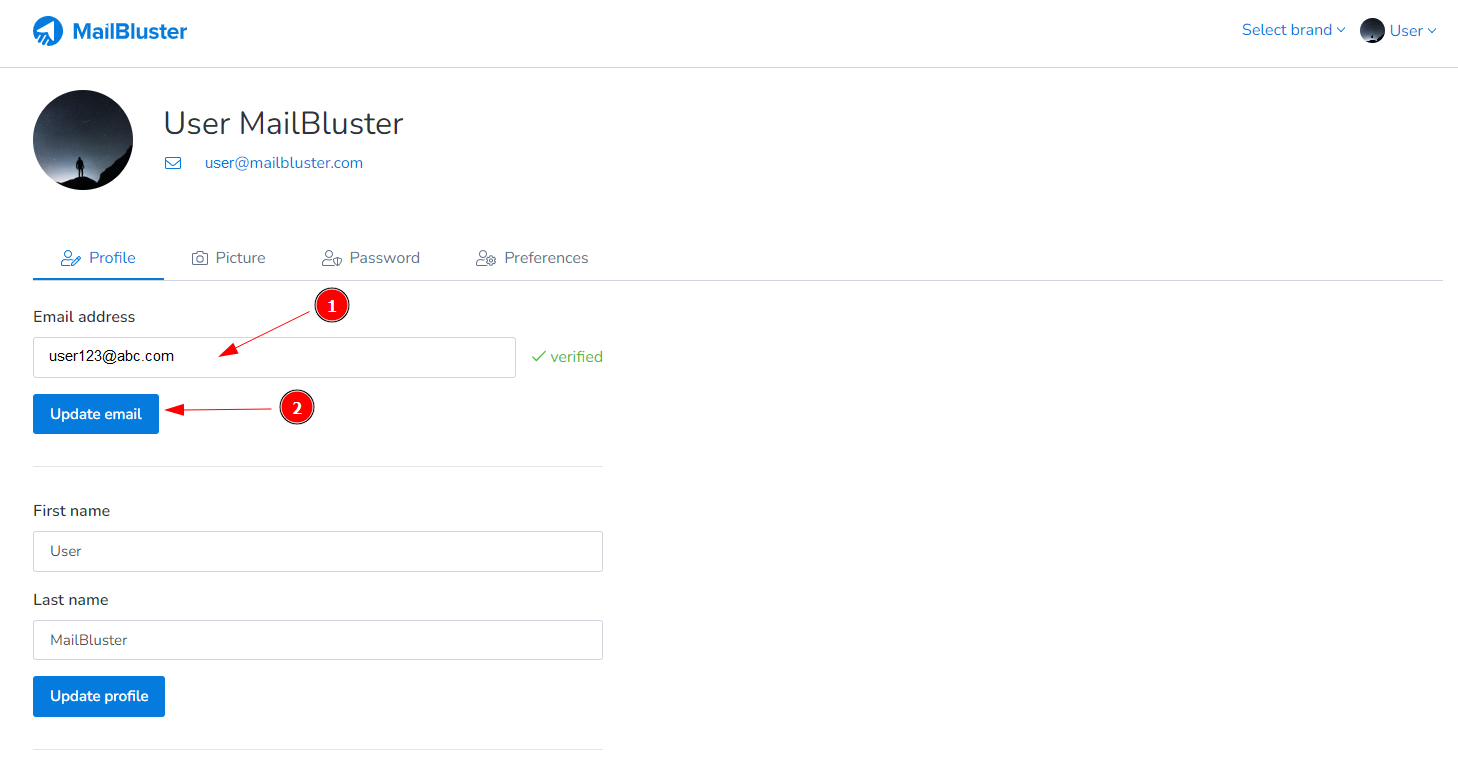 You will get a verification email in your new email address. Click on the Verify email address as shown below.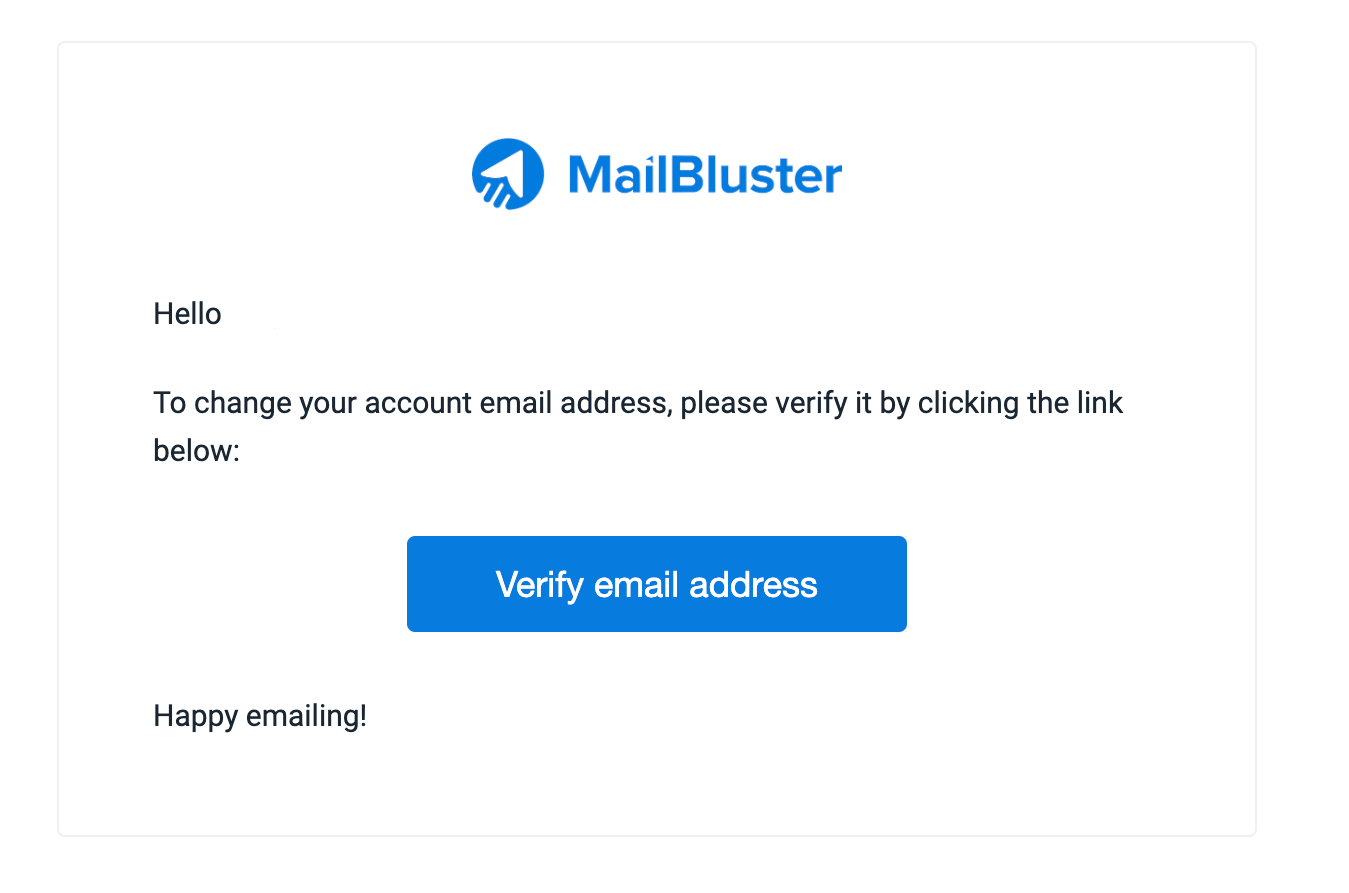 Once clicked, you will get the following message in your web browser.