Go to your MailBluster dashboard,
and click on brand > Settings > API Keys > Create New API Key.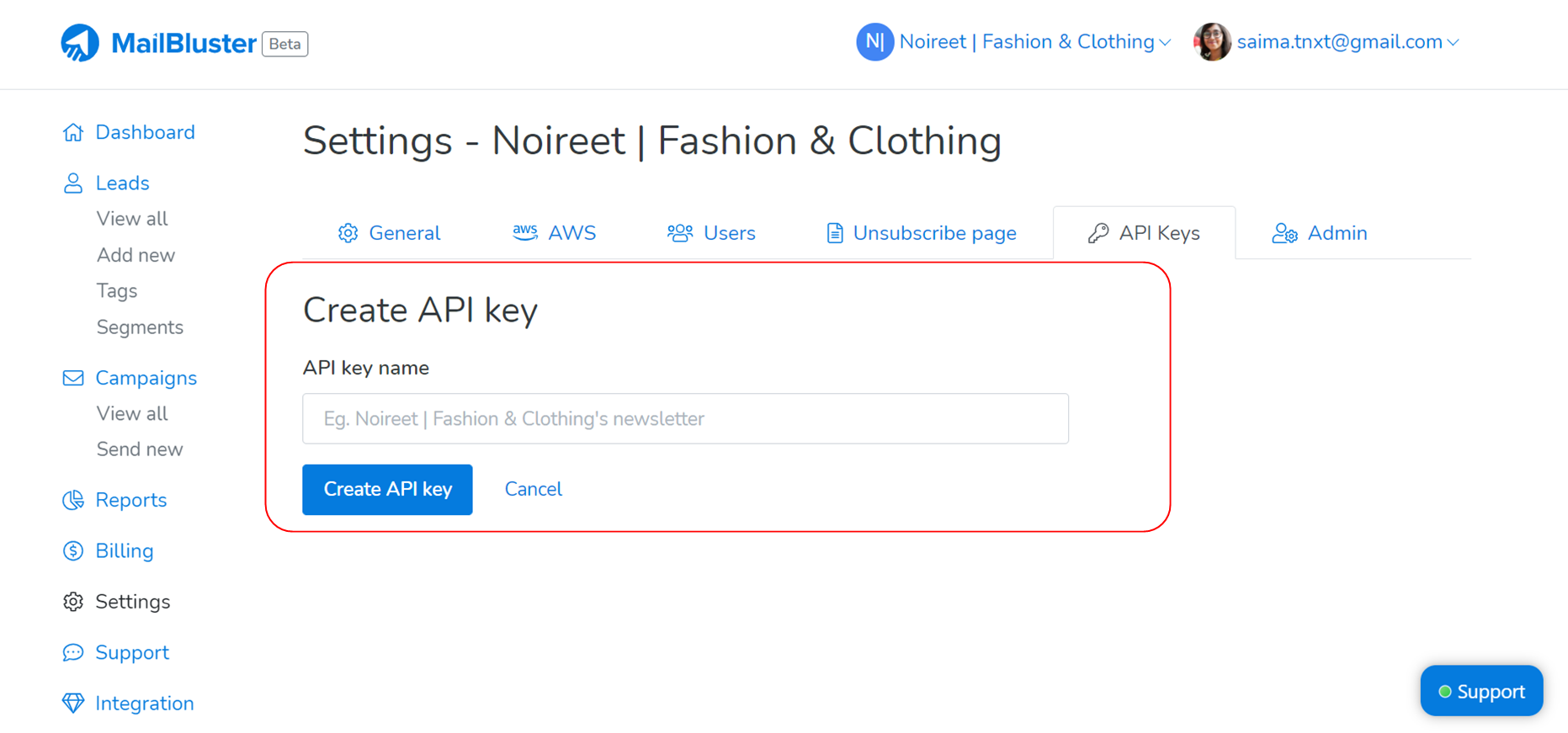 Type a name for the API Key and click Create API Key.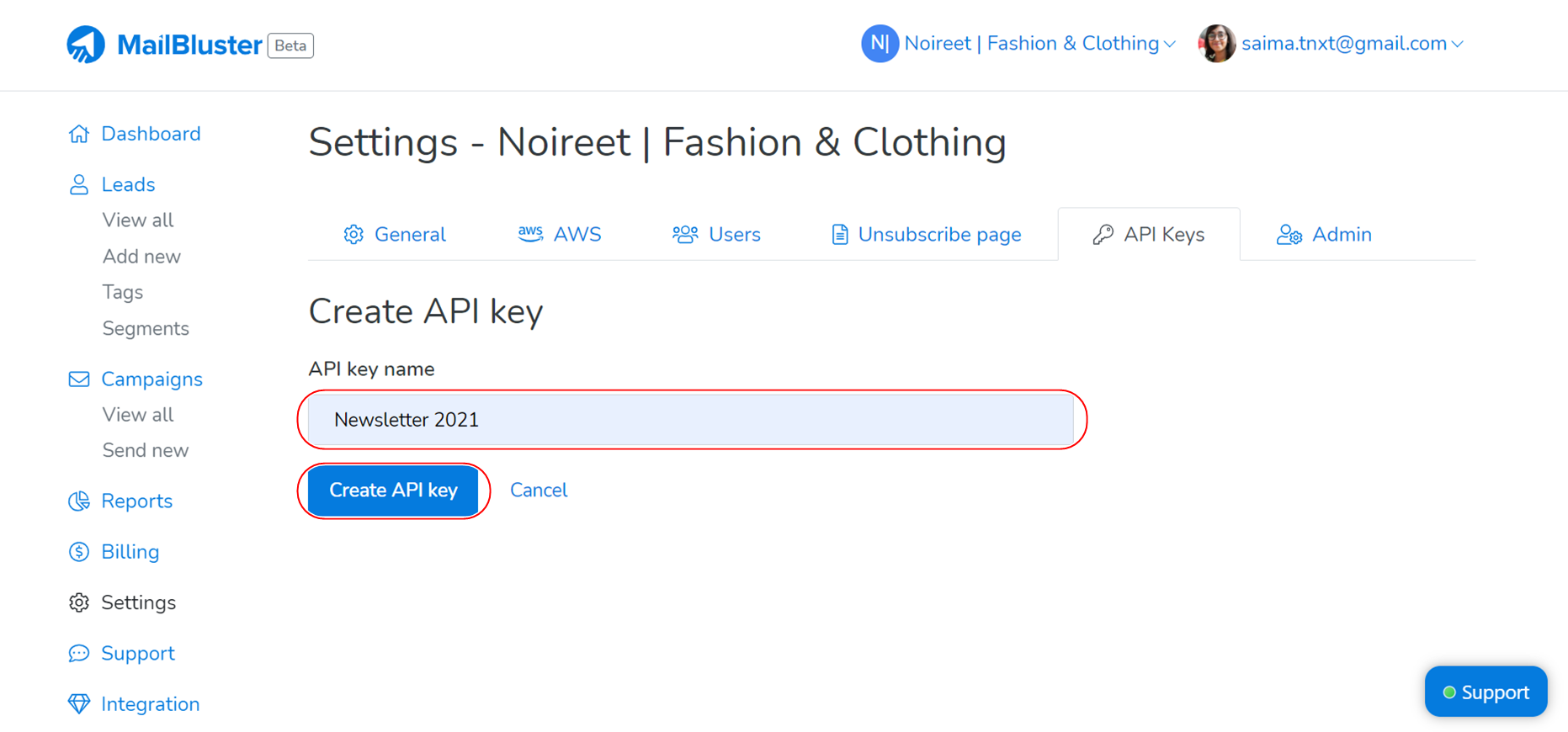 Your API key is generated. The API key is ready for use. Just copy the key and you're good to go.