Assuming you've completed all of the prerequisite steps for sending emails using MailBluster (if not, head over to our YouTube channel for step-by-step tutorials), you are now ready to design and send your campaign.
Log in to your MailBluster dashboard, navigate to Campaigns > Send New, and design your campaign. Once you've completed the layout of your campaign using MailBluster's email editors, click Done Editing and go to the bottom of the campaign send page. Under the Delivery section, click Schedule and enter your preferred delivery date, time, and timezone.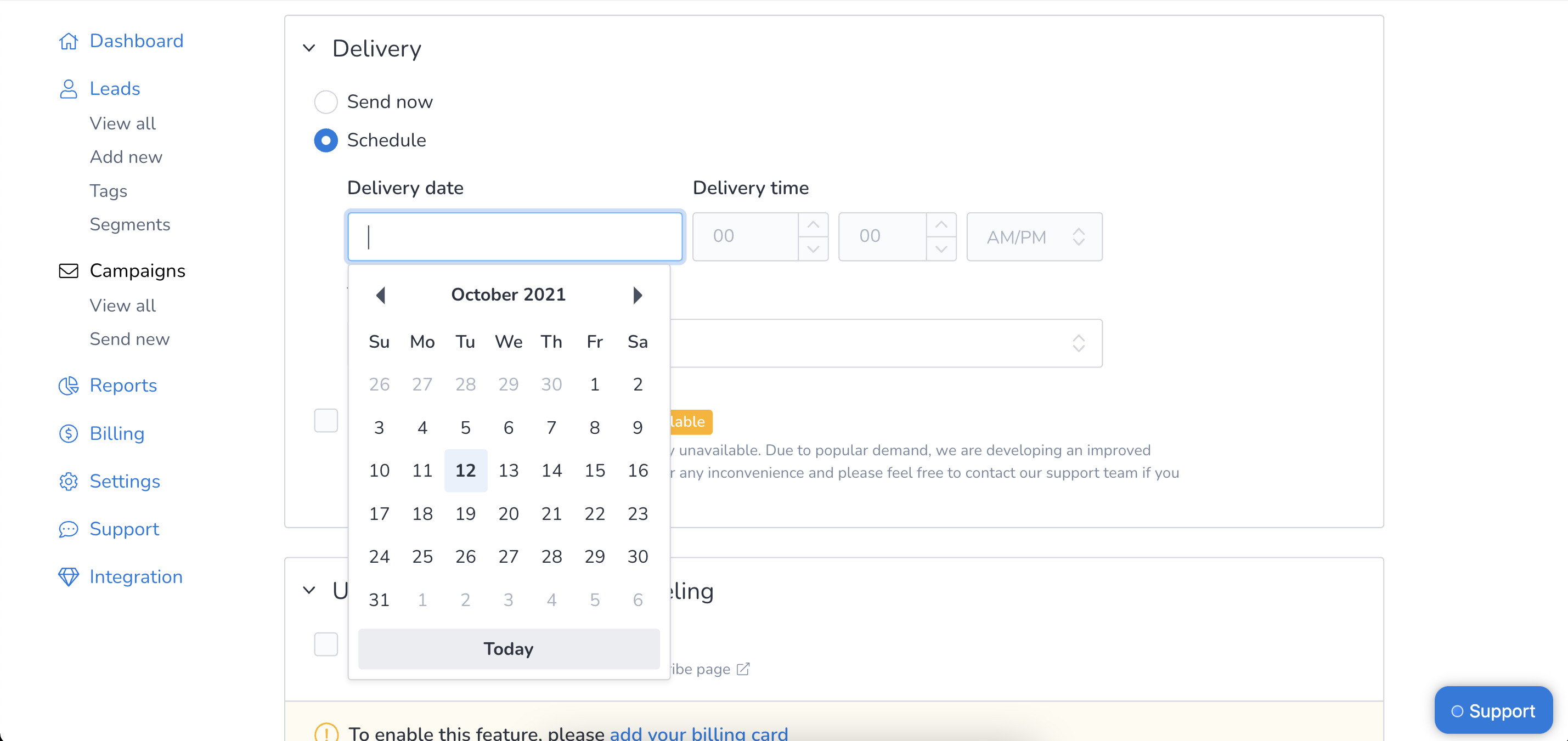 After that, click Continue and choose Schedule Campaign. Your campaign will be scheduled to send out at the time you specified.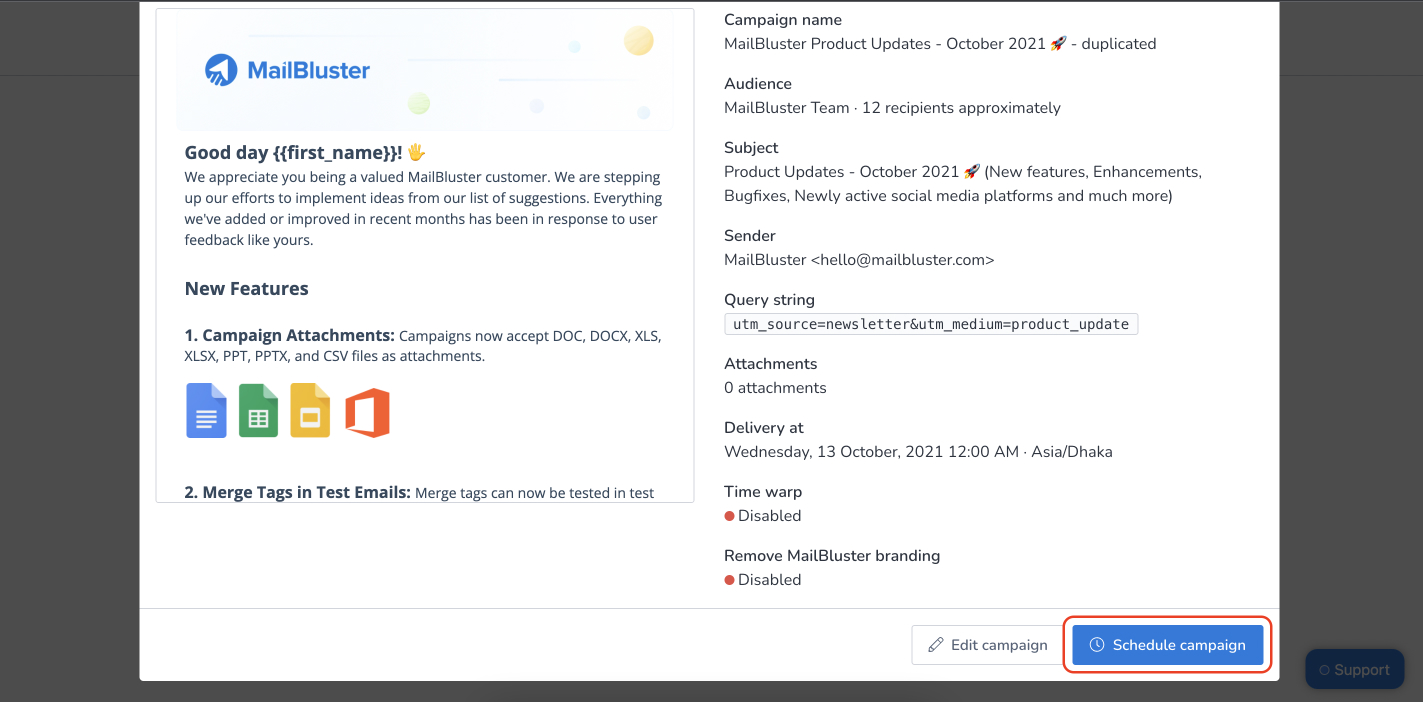 Happy Sending!