2022 is knocking at the door and you need a fresh new strategy for your email marketing skills this new year.
Are you a beginner at email marketing who is about to start using MailBluster and AWS SES? Skip the next paragraph and direct to the main part here.

If you're already using MailBluster, the most promising cost-effective email marketing platform ever, you almost certainly have an AWS SES setup linked to MailBluster. And, guess what, the most difficult part of this process is getting your AWS SES out of Sandbox and increasing the send limit. Yes, we have a guide/blog and a video tutorial that explain this difficult process in detail, and these were previously adequate.
For the following two reasons, the guides are no longer very effective:
1. Amazon Web Services has updated their UI to a level seeing which our users might get confused to align with our guide.
2. Users and potential customers have left feedback saying they want more details on this.

So here we are, with a brand new updated and detailed guide on how to Get out of AWS SES Sandbox and Increase Send Limit and/or Send Rate 2022.
In this article, we will walk you through the steps of requesting Amazon to get you out of the Sandbox, enable sending and increase the sending limit of your AWS SES account.
Before getting started, sign in to your AWS Console.
If you don't have an AWS account yet, please visit Signing up free for AWS.
Let's get started

1 In the AWS Management Console, click on Amazon Simple Email Service.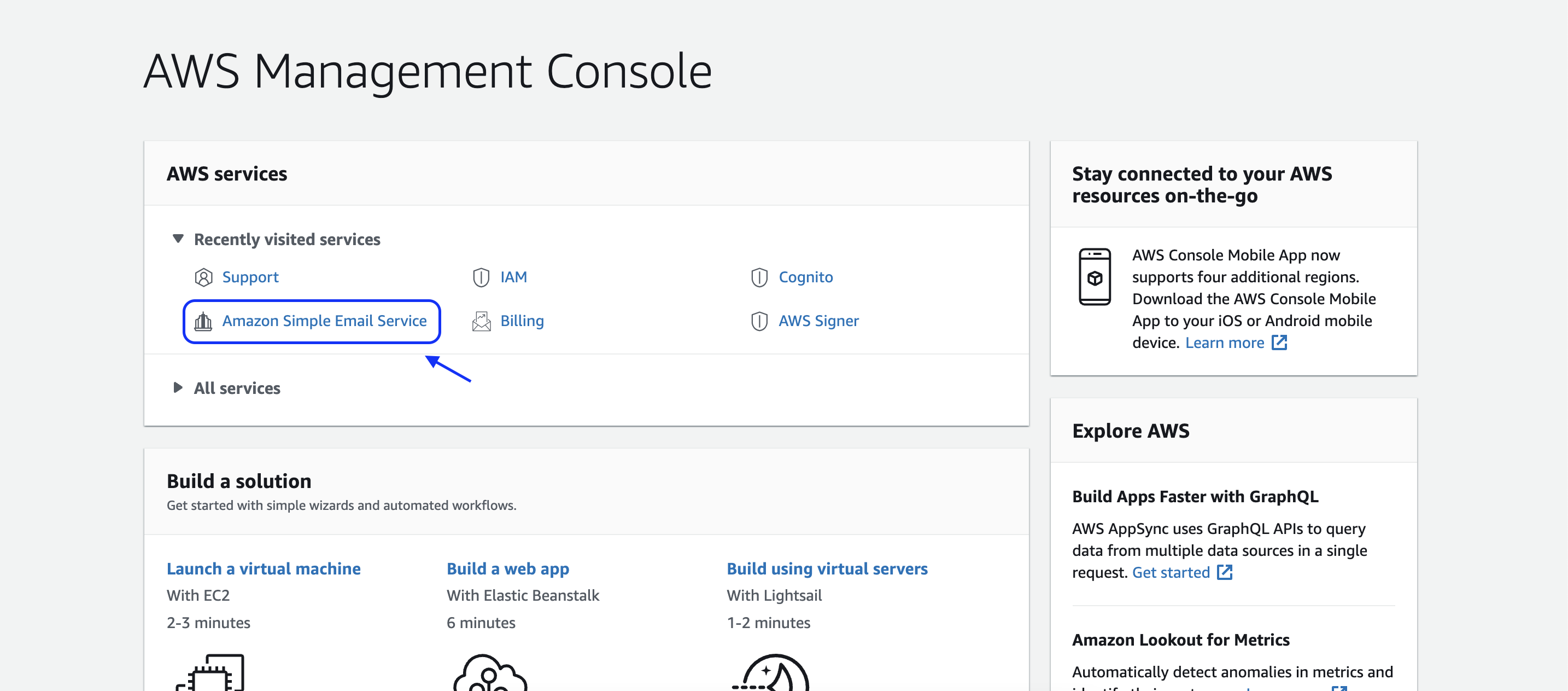 2 Now select Account dashboard from the left menu.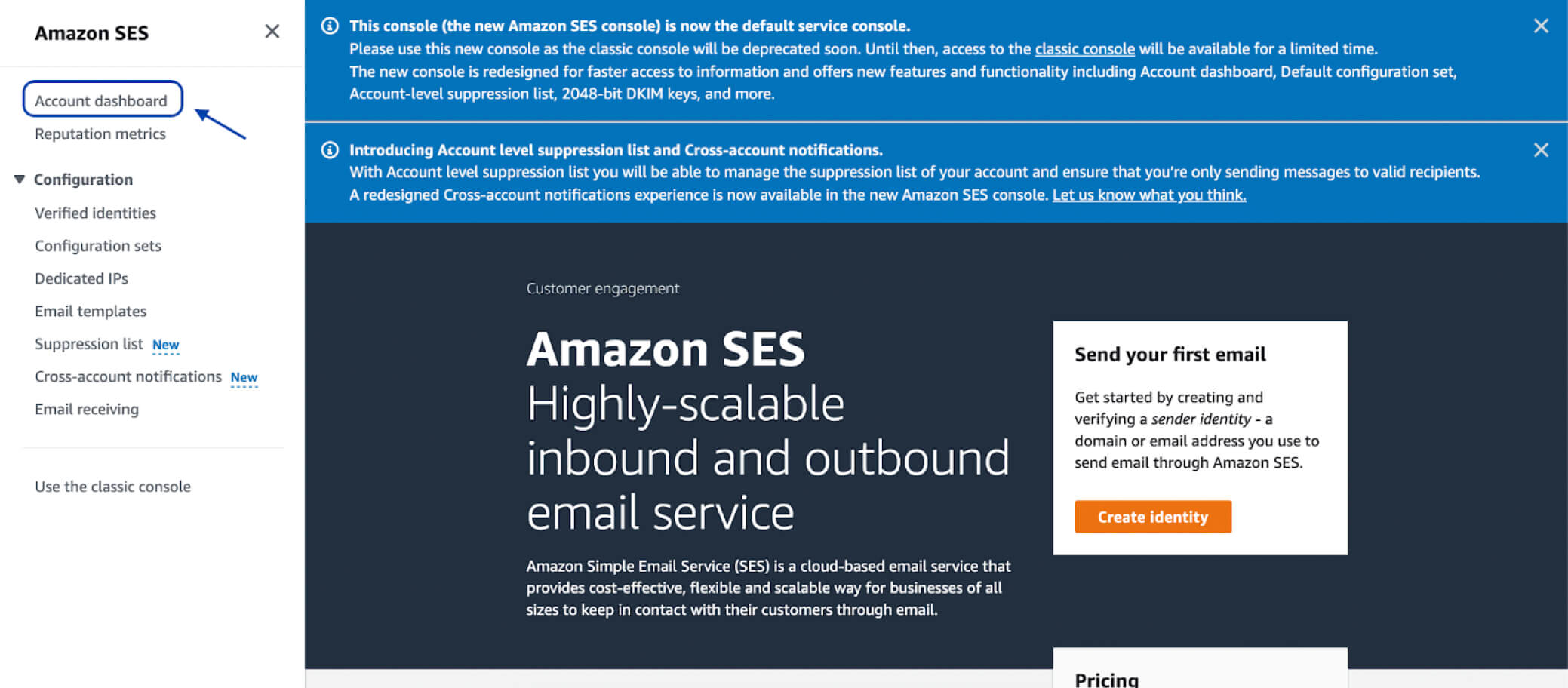 3 You can see your account is in sandbox mode in the SES region US East (Ohio). Click on Request production access.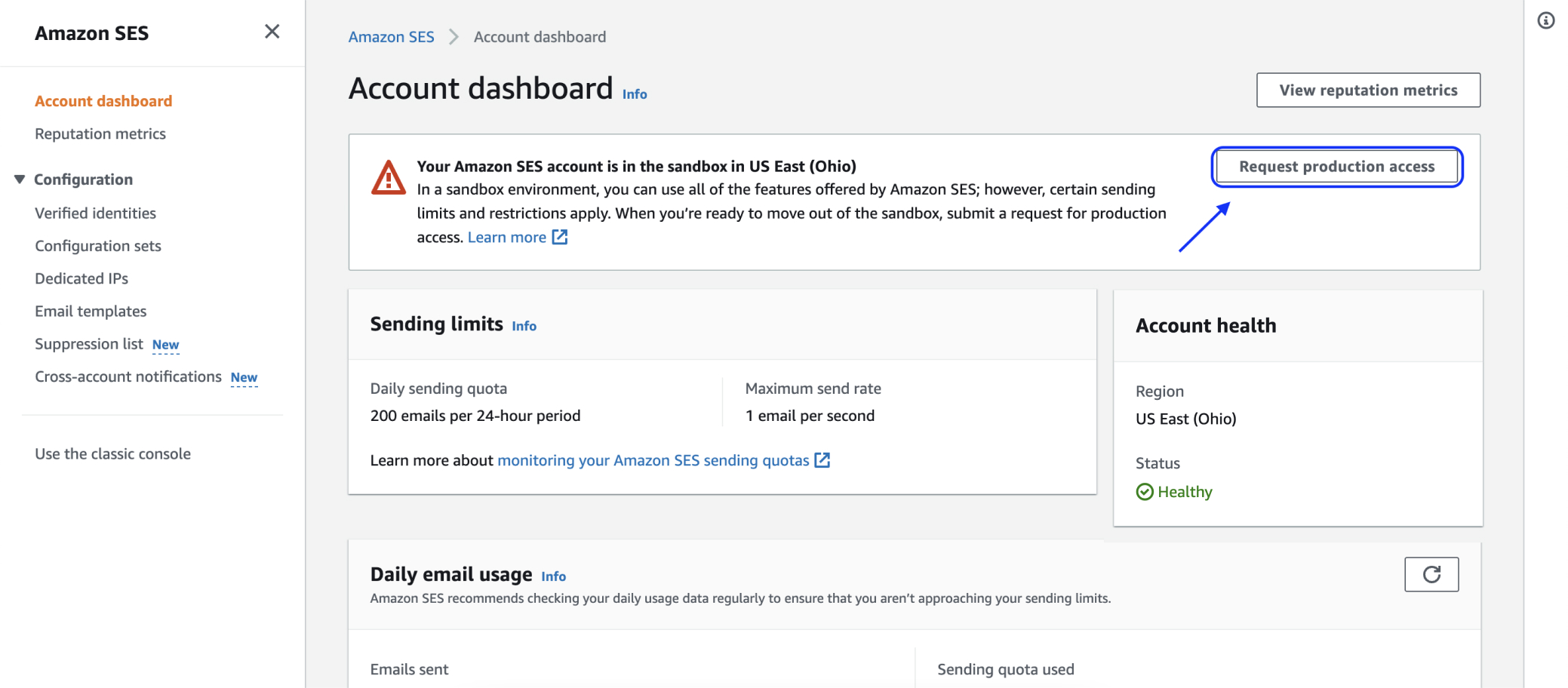 4 To Request for production access, select the details. For example what type of emails you want to send, marketing or transactional, your website url.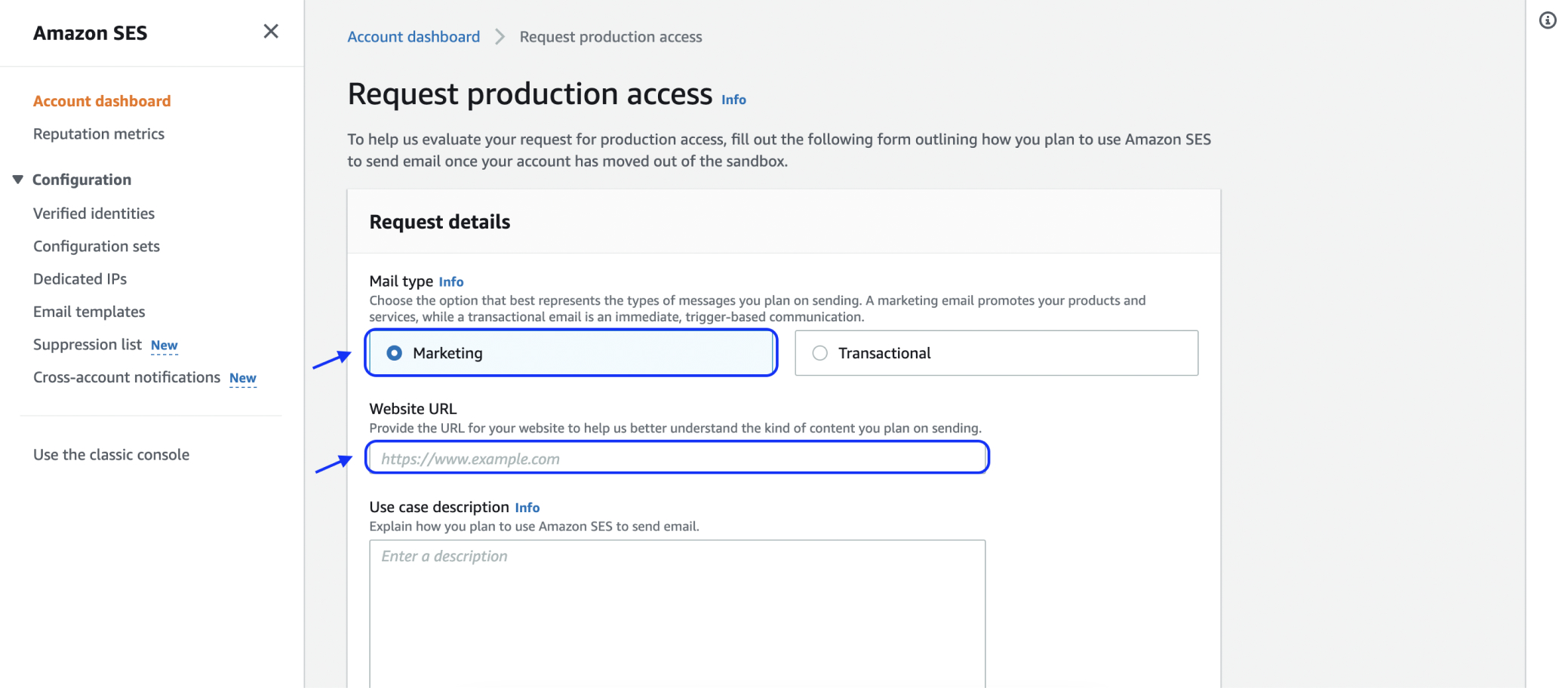 5 Now write a brief case description, for example We will email our registered users and those who have subscribed to our messages on a monthly and weekly basis with updates and special offers.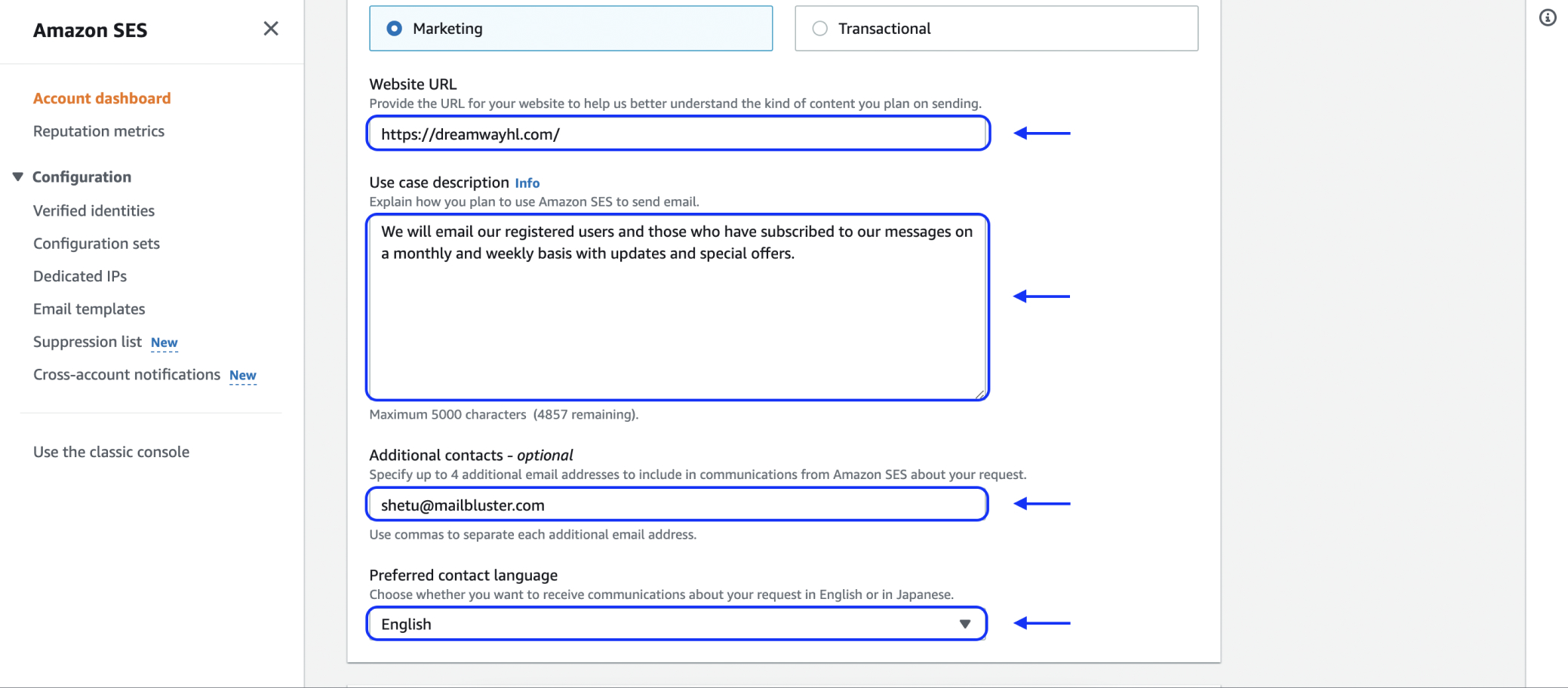 6 You may add additional contact information. Check the box to agree to AWS terms and policy and Submit request.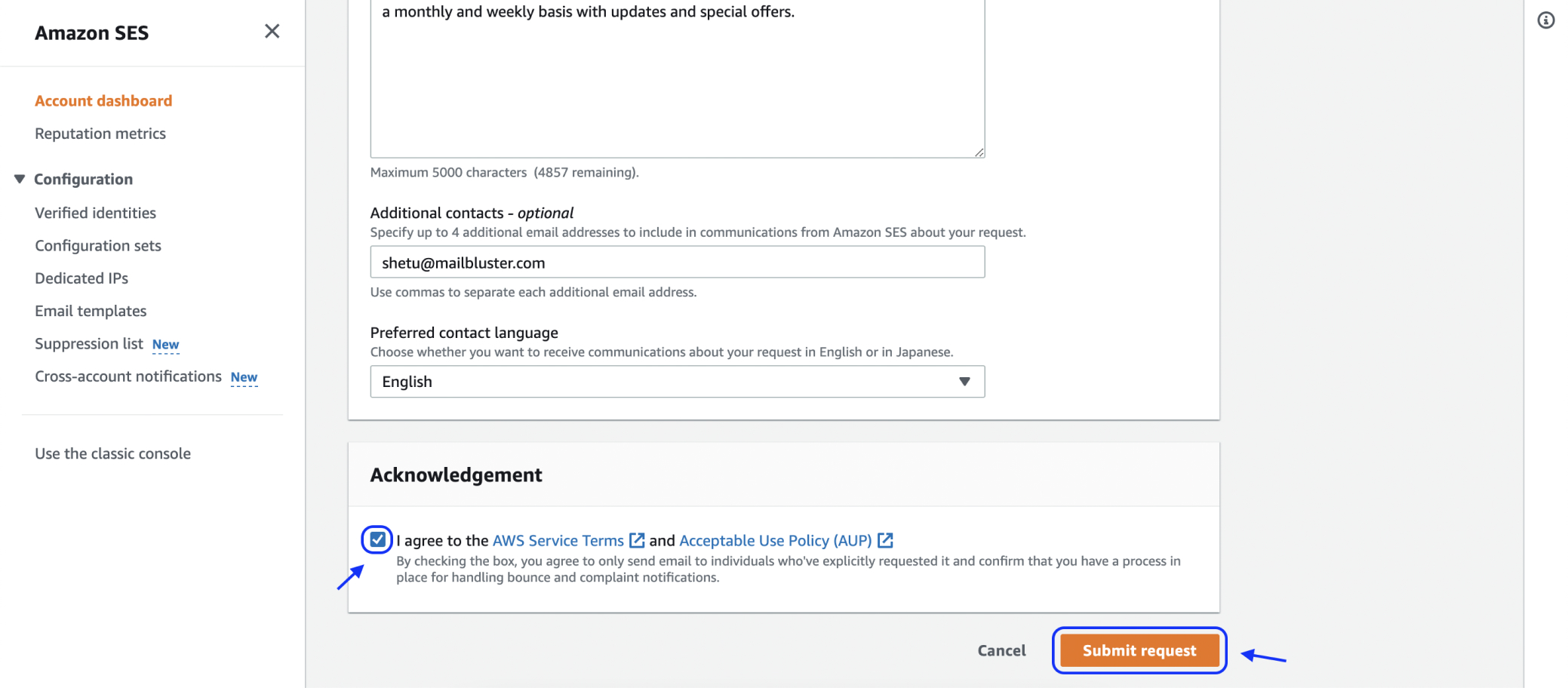 7 You will see a highlighted notification if your case request is submitted successfully.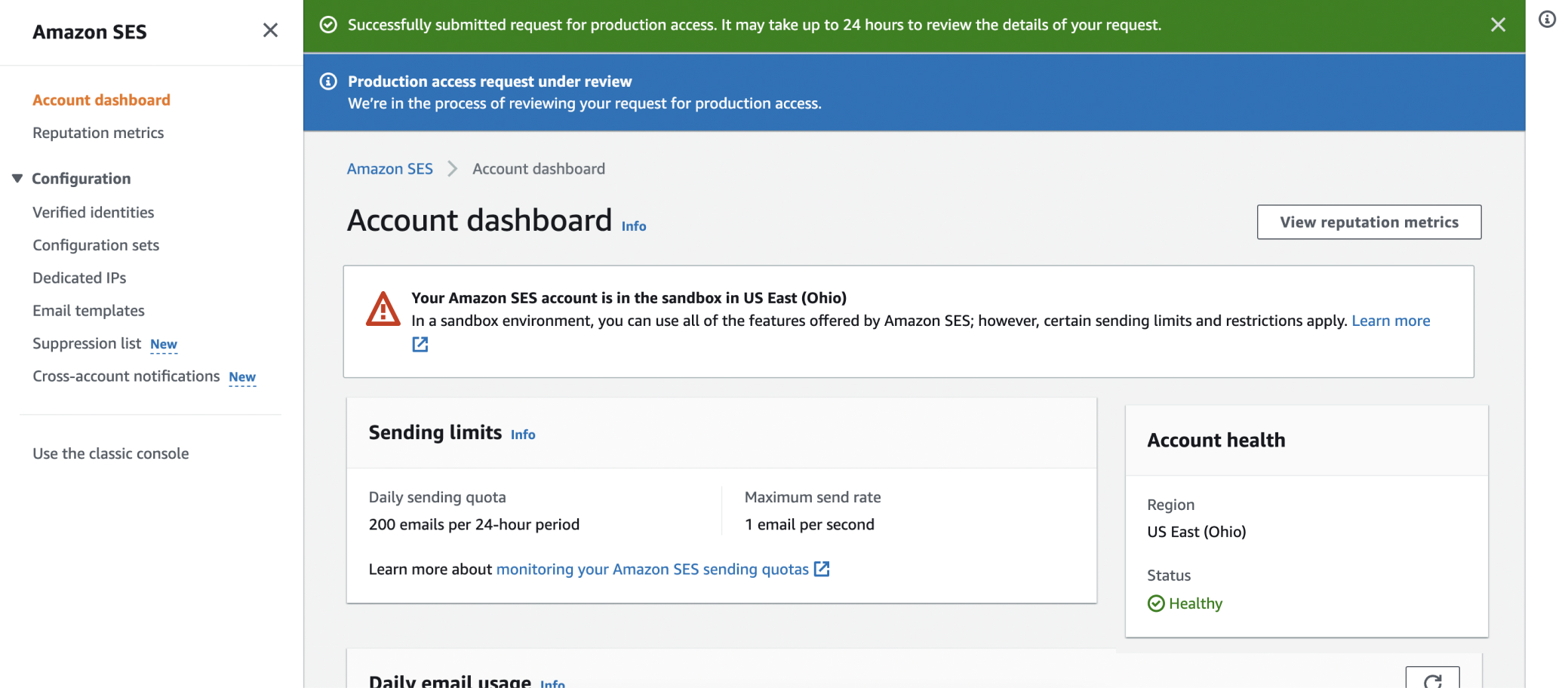 8 AWS might take up to 72 hours to respond to your case request. To check for new responses from Amazon, go to the AWS Management Console and select Support.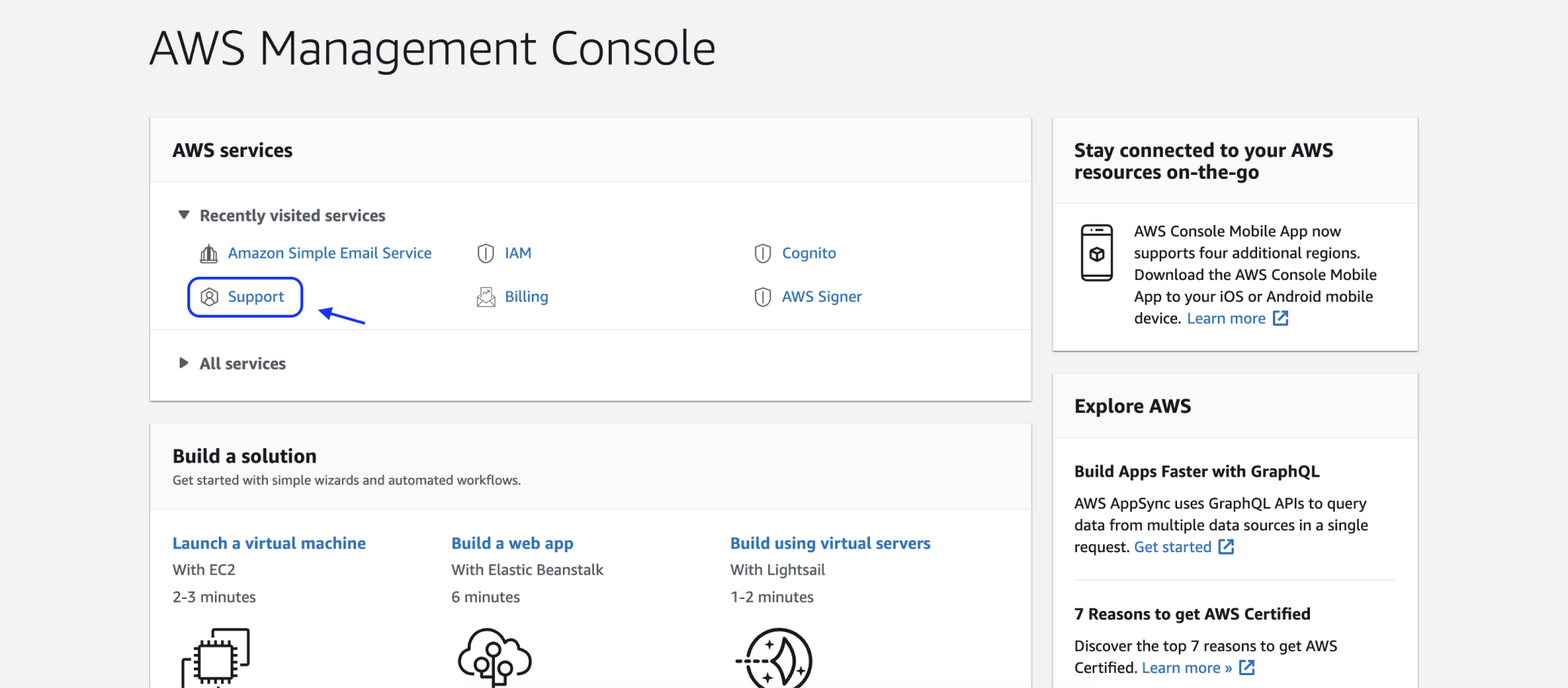 9 Select and click on your case SES Production Access.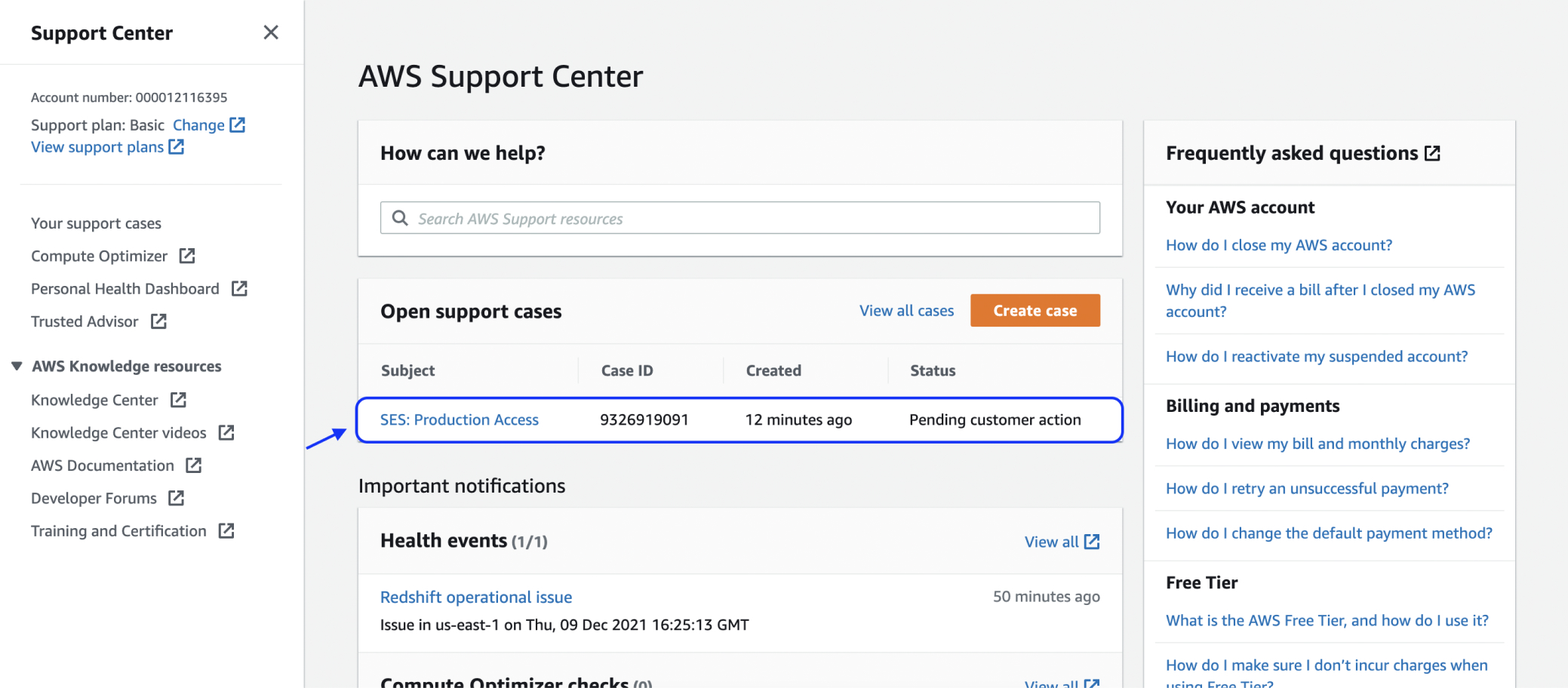 10 Amazon case reply 01.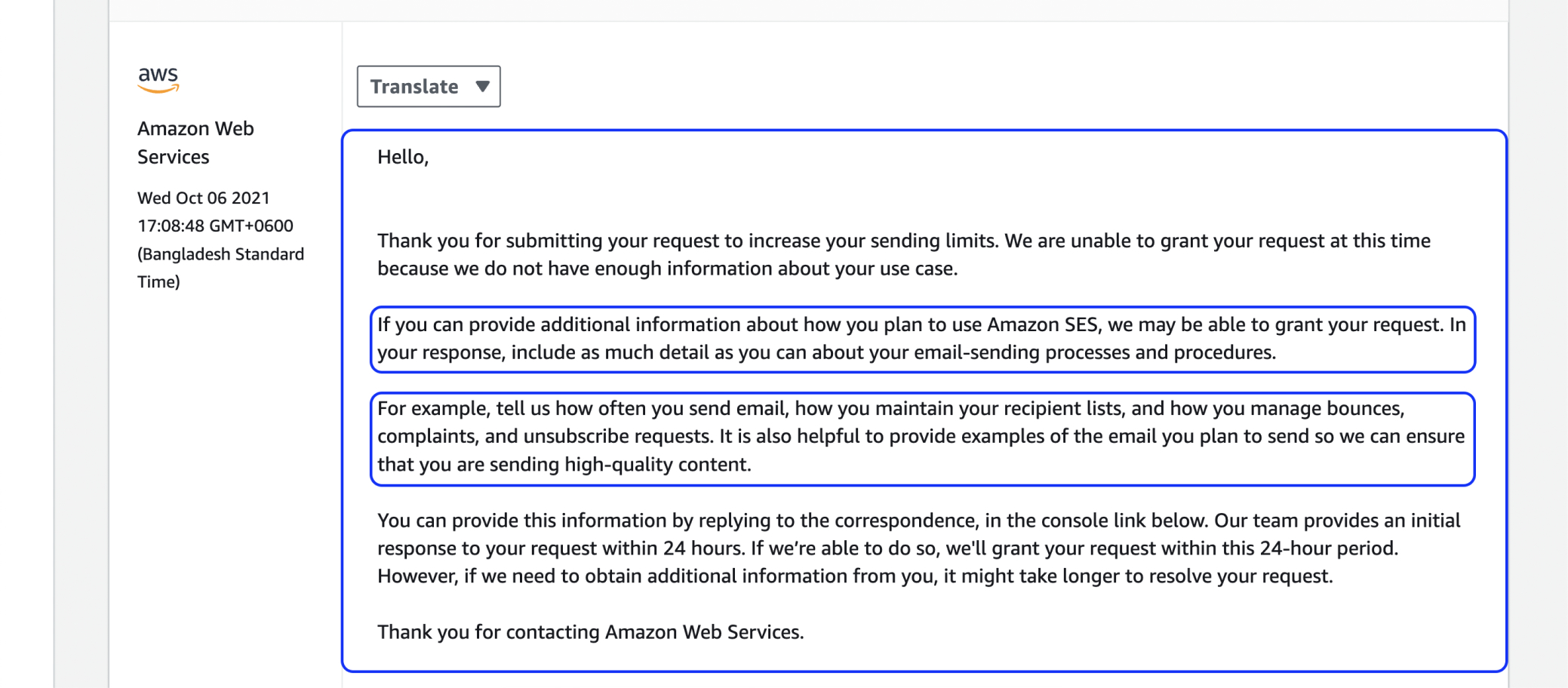 11 Response to Amazons case reply 01.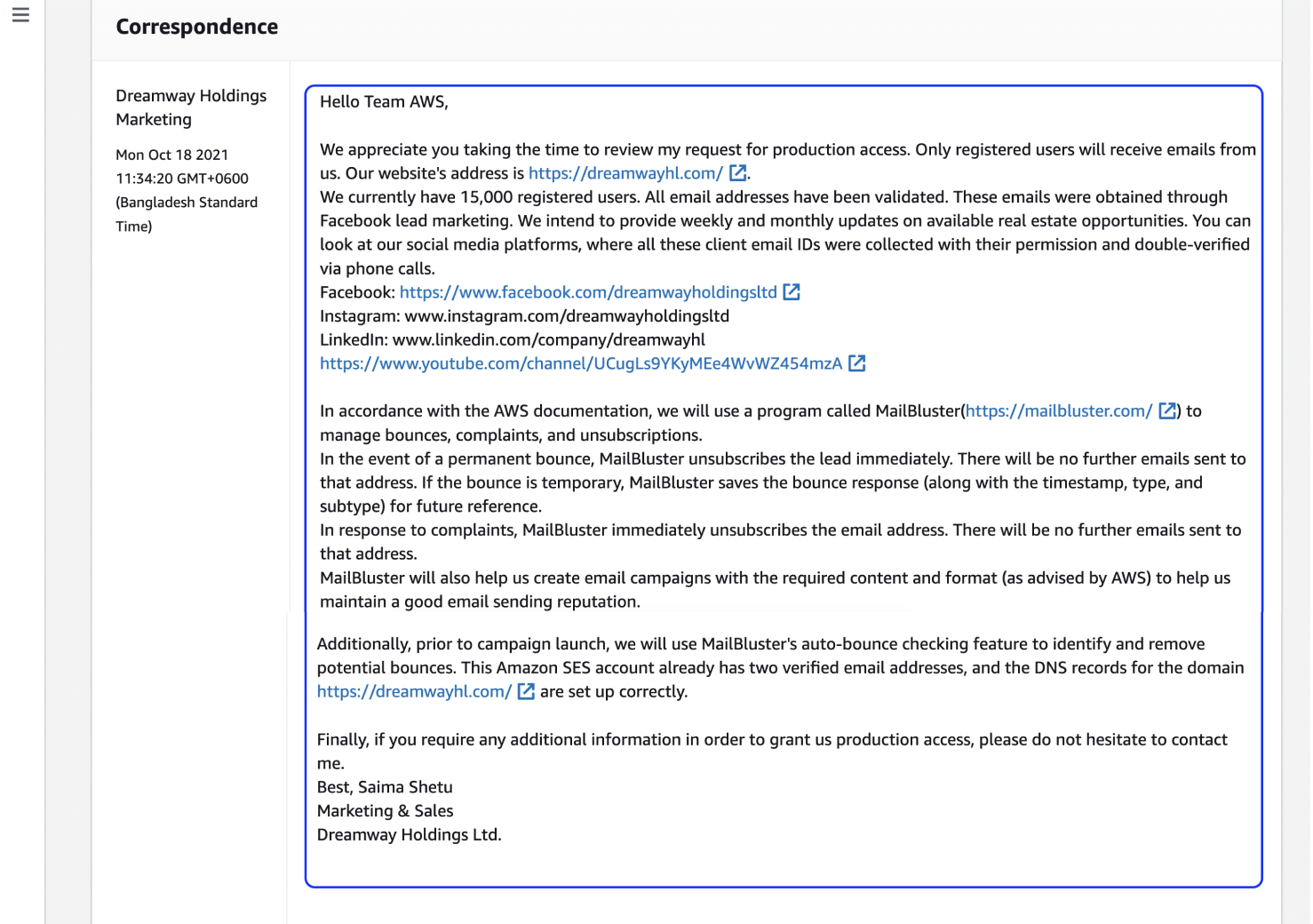 12 Amazon case reply 02.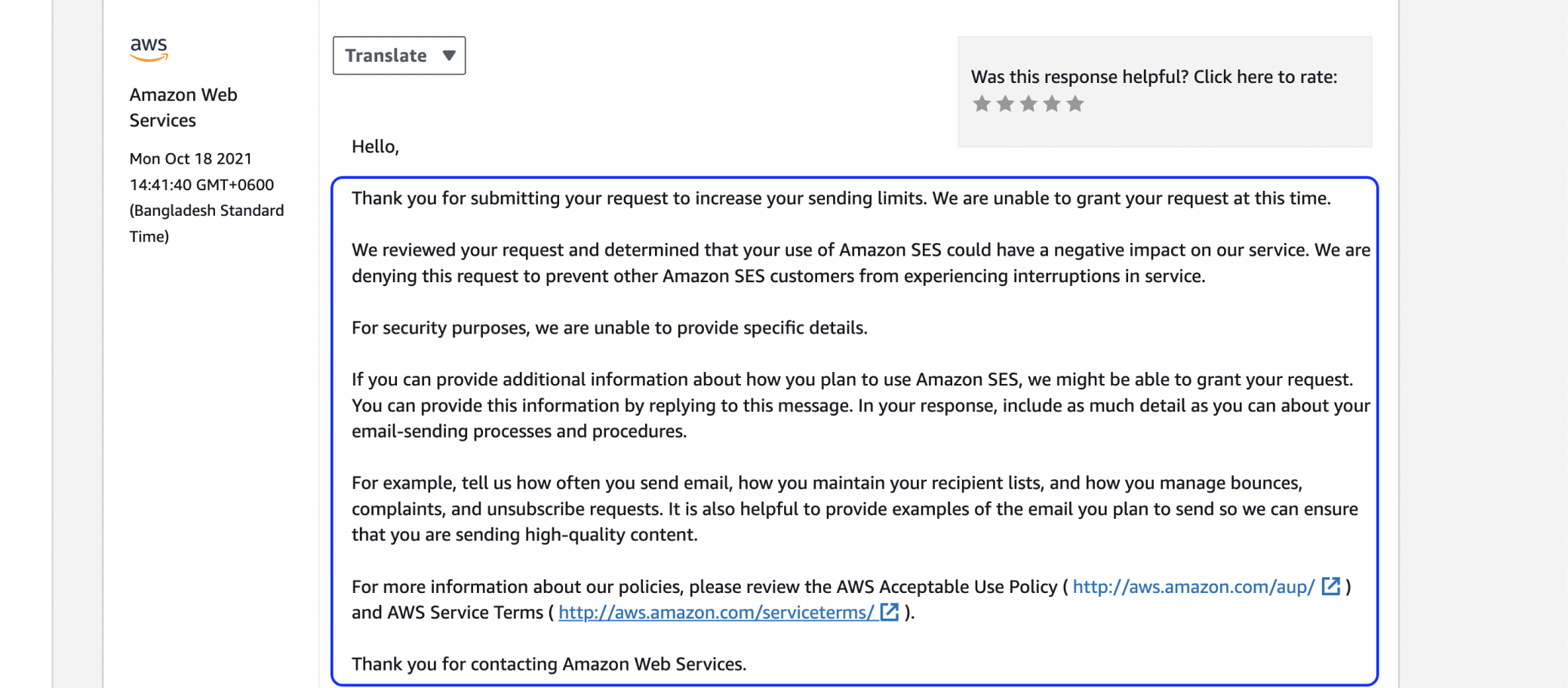 13 Response to Amazons case reply 02.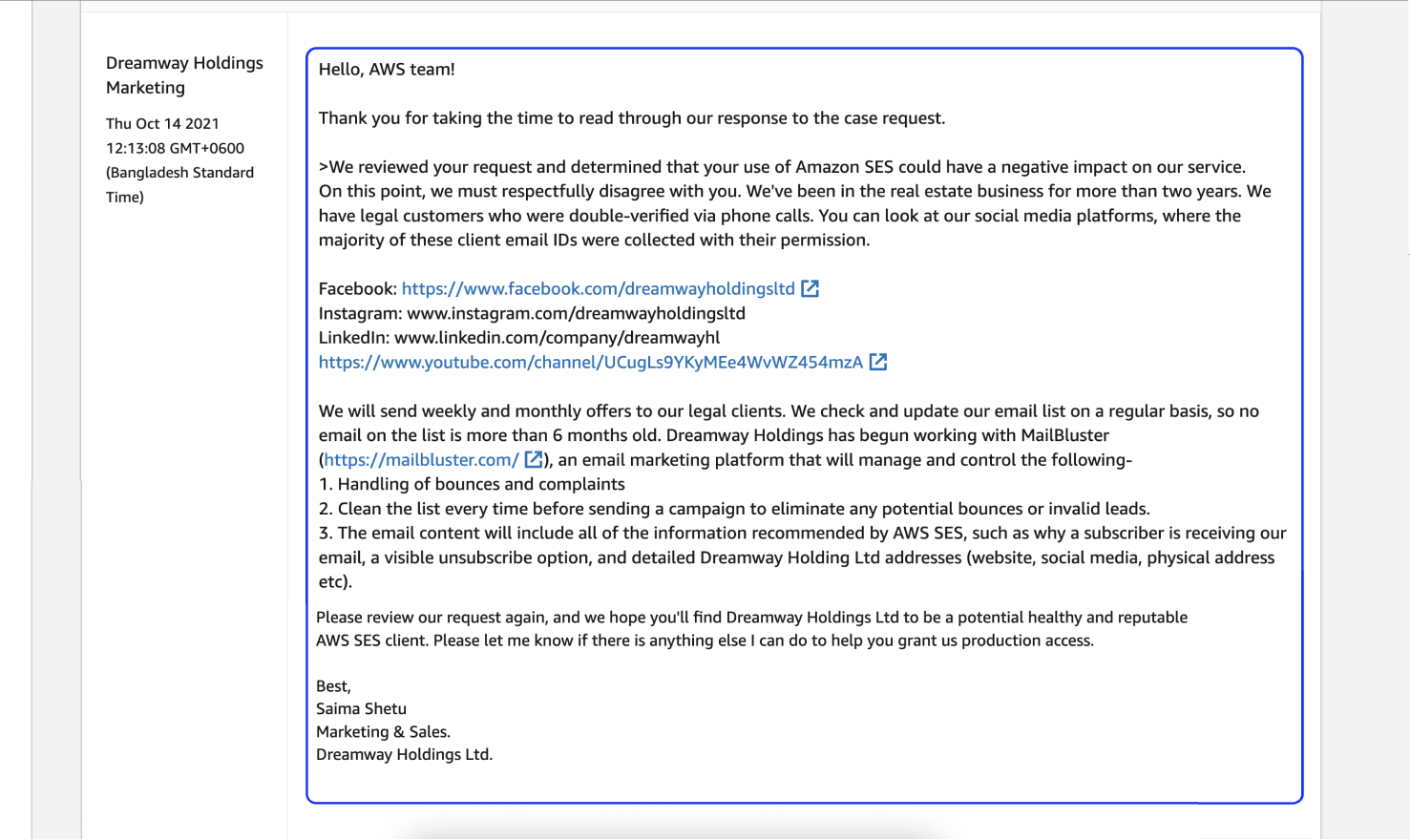 14 Amazon case reply 03.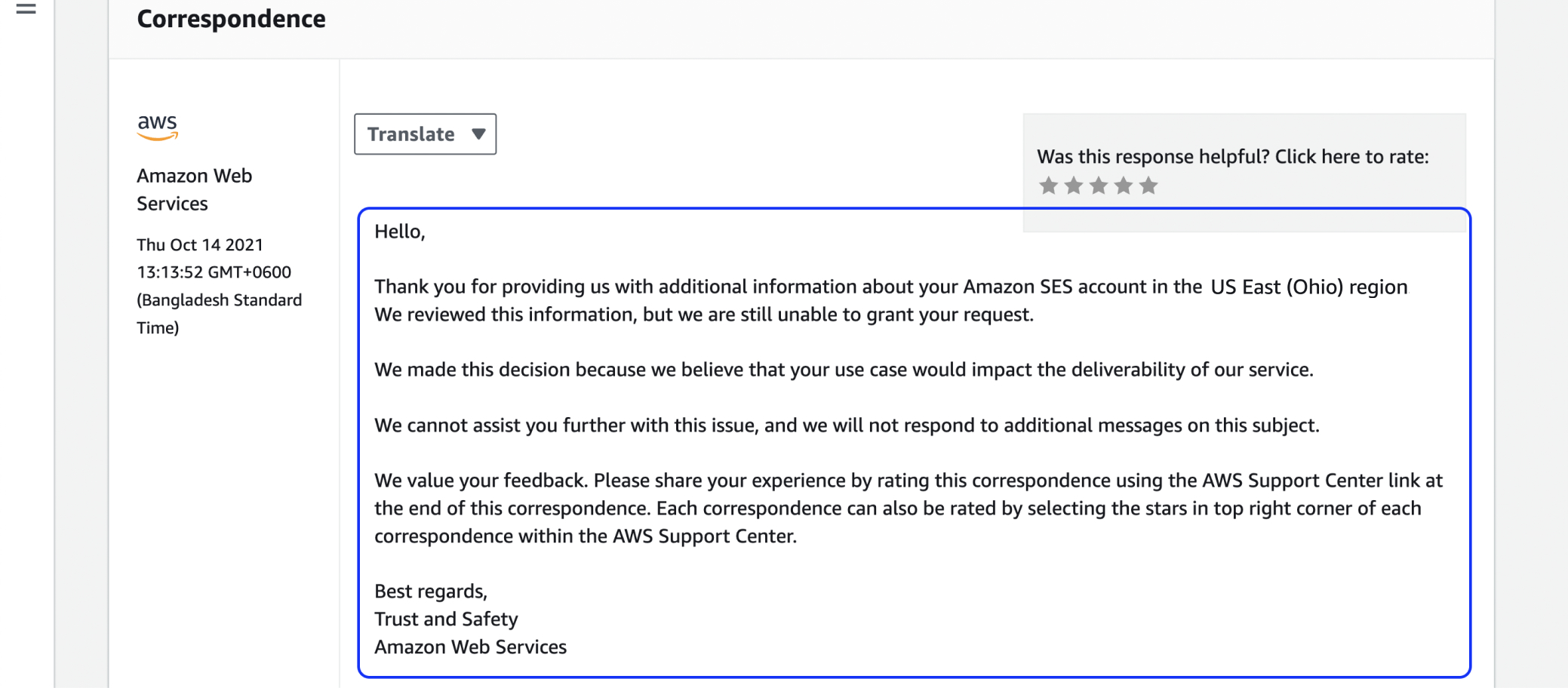 15 Response to Amazons case reply 03.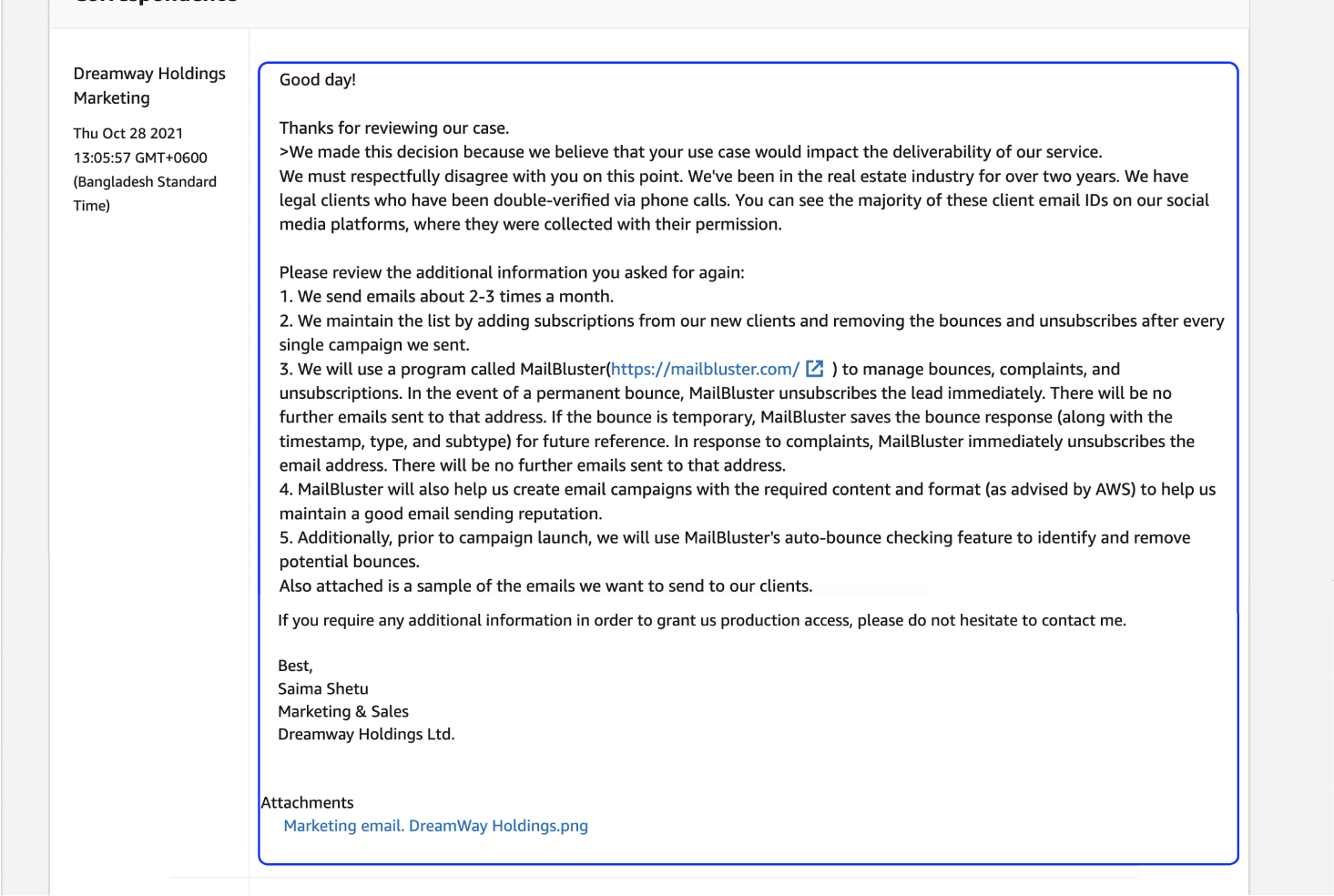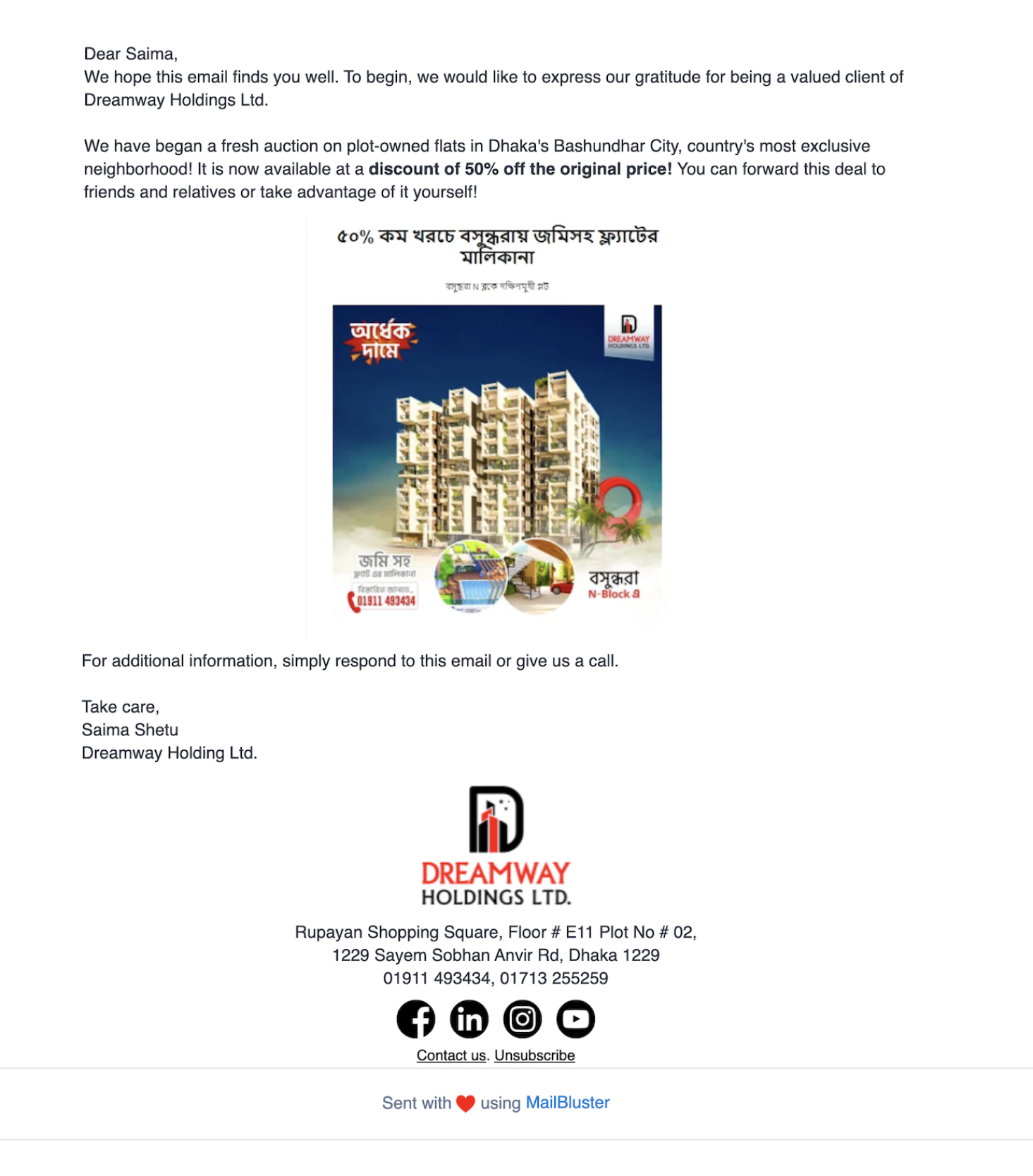 16 Amazon case reply 04.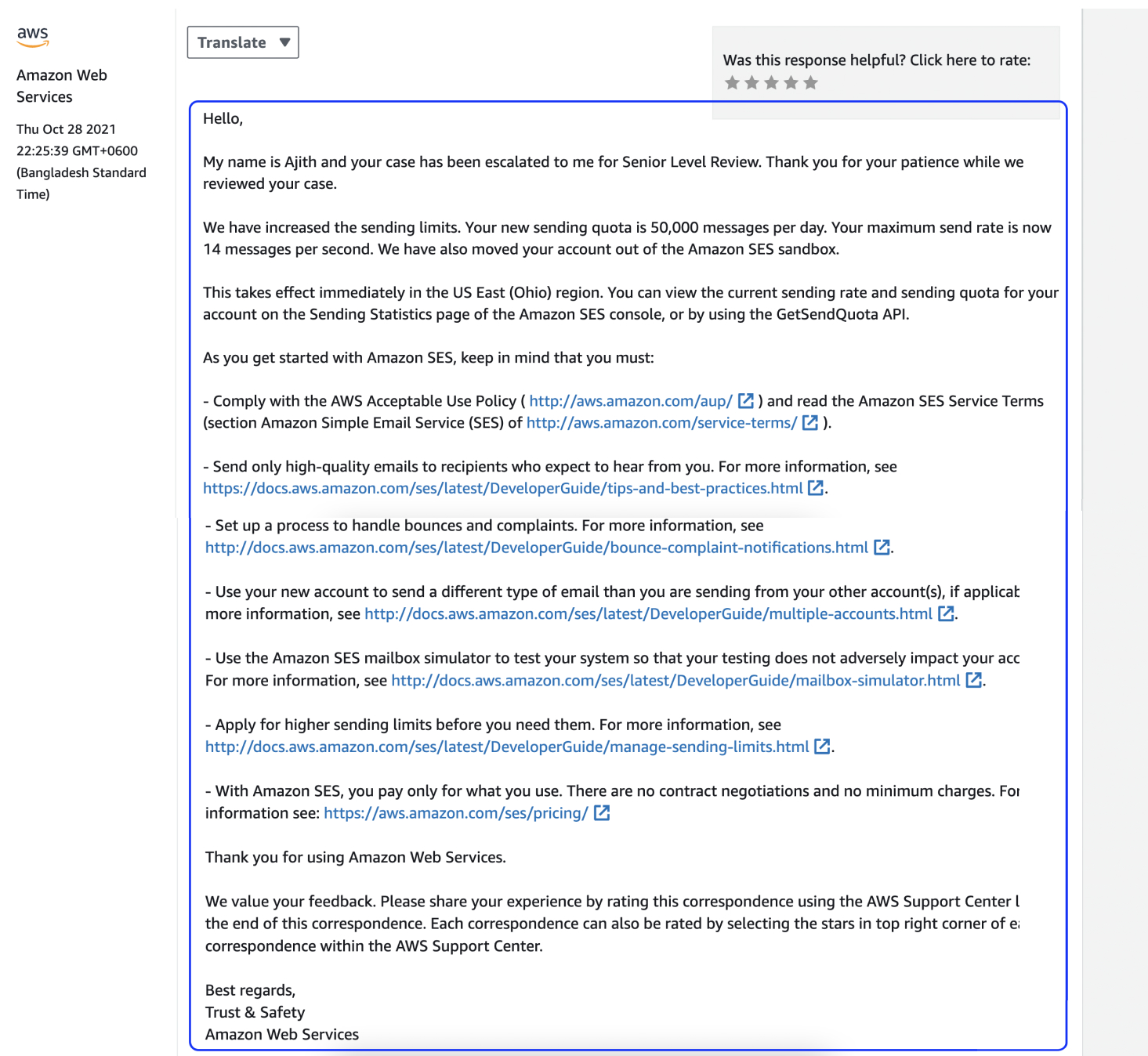 Finally, Amazon was convinced after several iterations and moved the account from Sandbox to Production with an increased daily send limit and send rate.
The primary trick here is to convince Amazon that your business is legitimate and that you have authentic subscribers who have given you permission to send them emails. (The critical point here is to NOT lie and mislead Amazon about your business.)
What are you waiting for then?
Go get your SES limit increased and blast your newsletter with MailBluster.

Got any queries or suggestions? Let us know in the comments below, or contact us anytime.

Happy Sending! 💙