The Paid Plan of MailBluster (Unlimited Sending) is a Post Paid service where you will be charged based on your usage at the end of each month. You need to add a Billing Card to your MailBluster Brand and your Billing Card must be supported by Stripe. You will be able to send campaigns using the Unlimited Sending plan if you click on Remove MailBluster branding. This will remove MailBluster branding from all the outgoing emails and unsubscribe pages.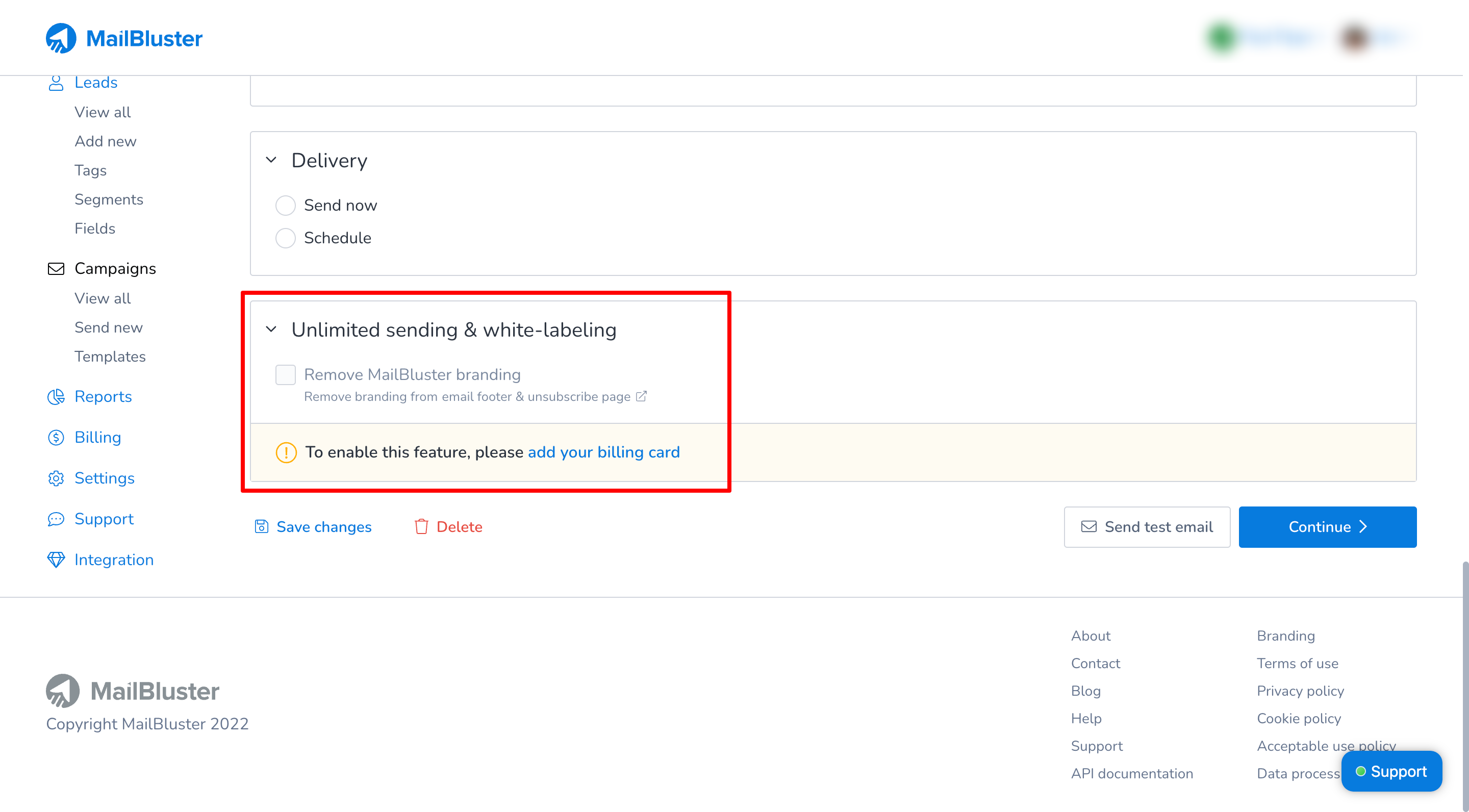 The pricing of Unlimited Sending plan is only $0.20 for sending every 1000 emails from MailBluster. Also Unlimited Sending plan does not have any sending limits like the Free Forever plan.
On each campaign edit page, at the bottom section, MailBluster displays how much it will cost you approximately for the campaign. If you select Remove MailBluster branding, you will be switched to Paid Plan.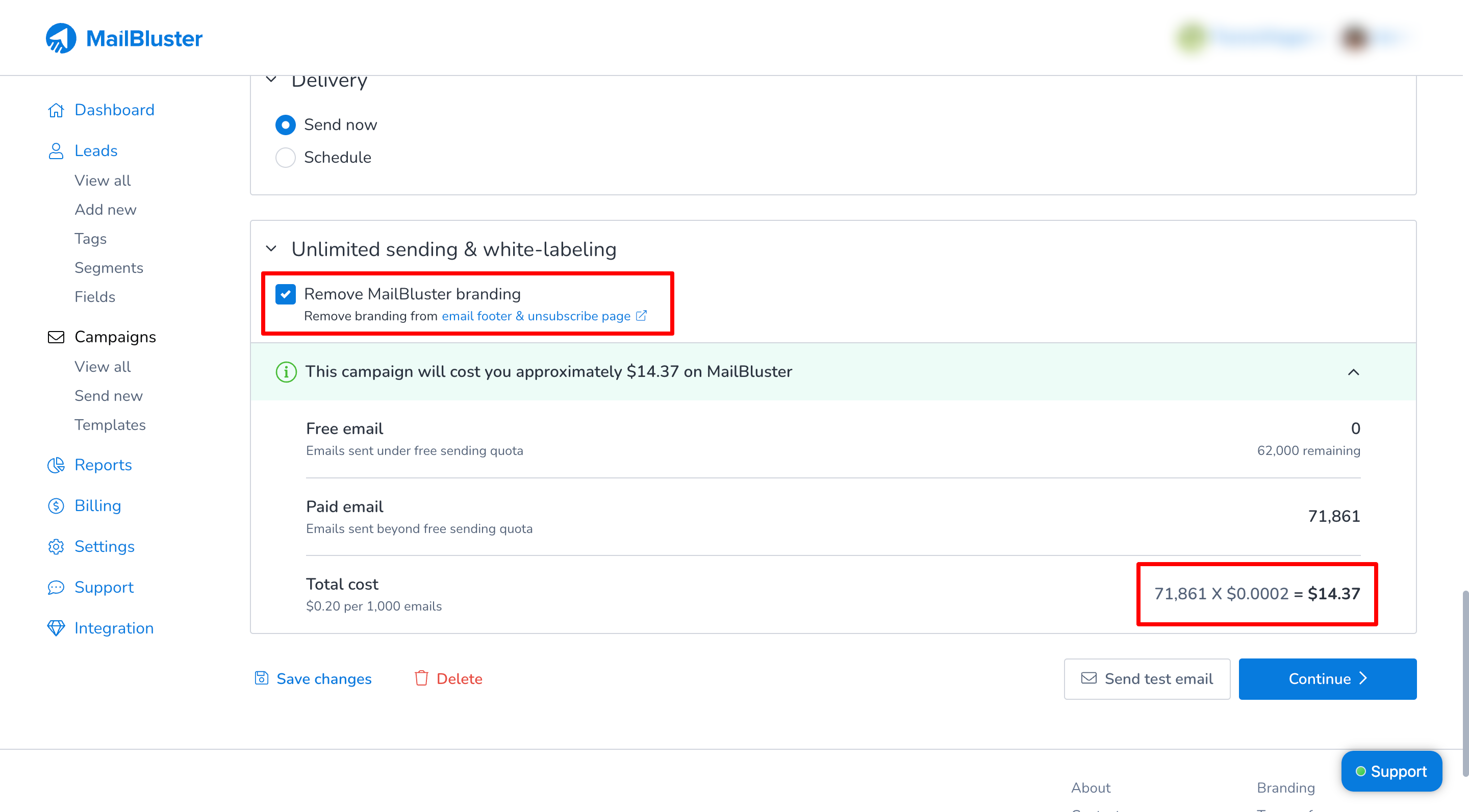 Point to be noted, MailBluster does not include Amazon SES pricing as Amazon SES pricing is completely separate from MailBluster. Amazon SES will most likely charge you $0.10 per 1000 emails after you cross their free quota (62,000 emails free per month). To learn more about Amazon SES pricing, please follow this: https://aws.amazon.com/ses/pricing.